Kia Ora!
I want to share with everyone what the process is like for me to create an enamel pin. I'm sure most people don't know because quite often I get people reaching out to me for advice. The first thing I ever did was my research on a quality and affordable company. I never knew anything about pinmaking or how to start this business. You just have to do the research and think about what you like as a consumer. But the hardest part in designing a pin is making a drawing that translates well. Because your design needs to have enough detail to be appealing, but not too much so it isn't unclear as to what it's supposed to be. 
With the lonely tear drop, I had the desire to make a pin design that included a droplet after my boyfriend mentioned the idea. A lot of my designs are based off little ideas I recieve from people that are close to me. One day while my man was at work I began to work on sketches for kiwi baby. These ladies were roughly put together that day: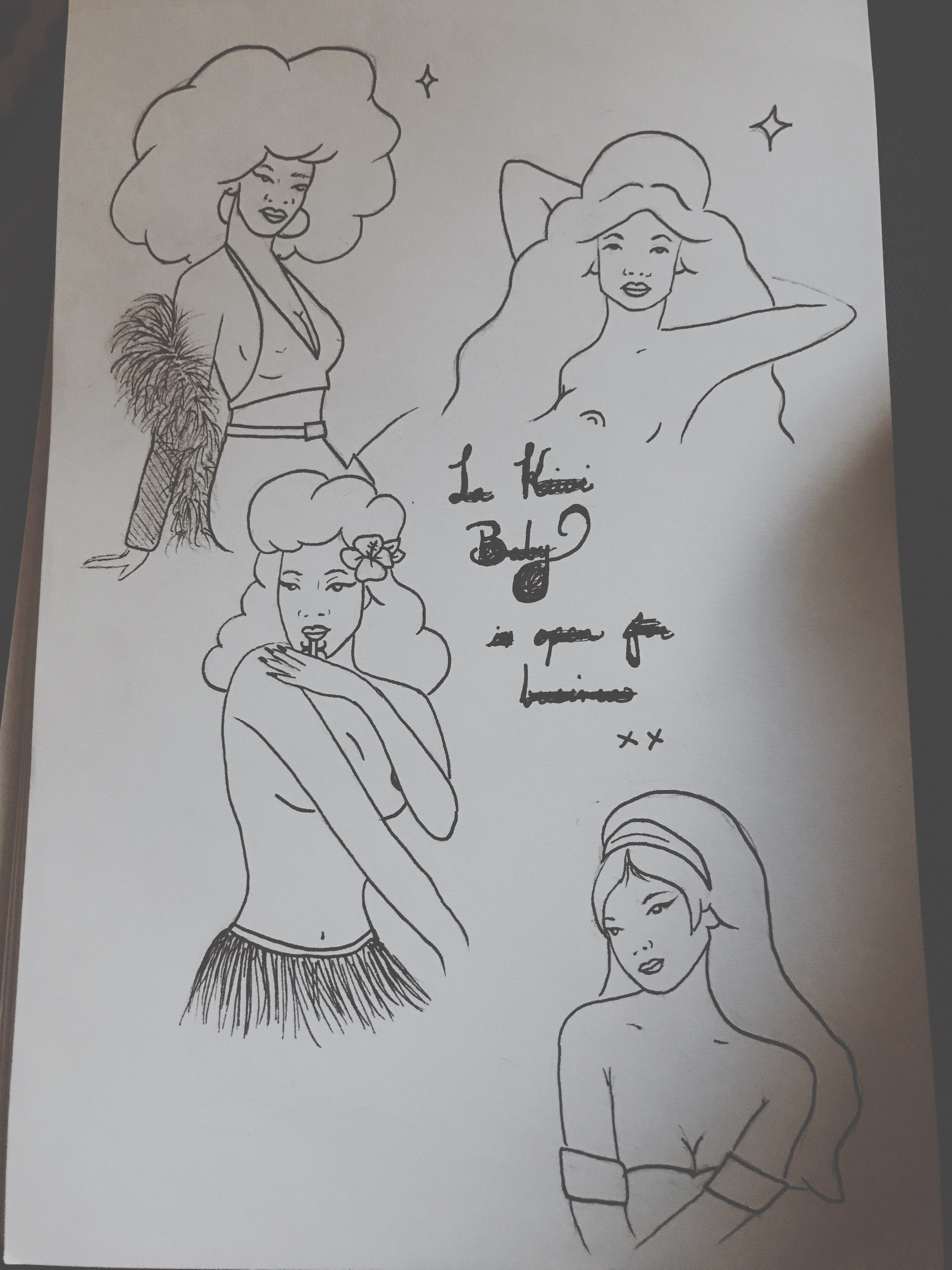 As you can see that little mama on the right really stood out to me. And I remember instantly thinking how perfect and moody she was to be inside the droplet. Once I got home I started to do a more detailed sketch. And funny enough when I did it...I forgot her left arm. I'm hella forgetful like that haha. After that I went ahead to redraw her inked out so she was more graphic and easier for my pin makers. I'm pretty sure with most pin companies, you don't have to take that step of making the sketch more graphic. That's definitely a personal choice for me!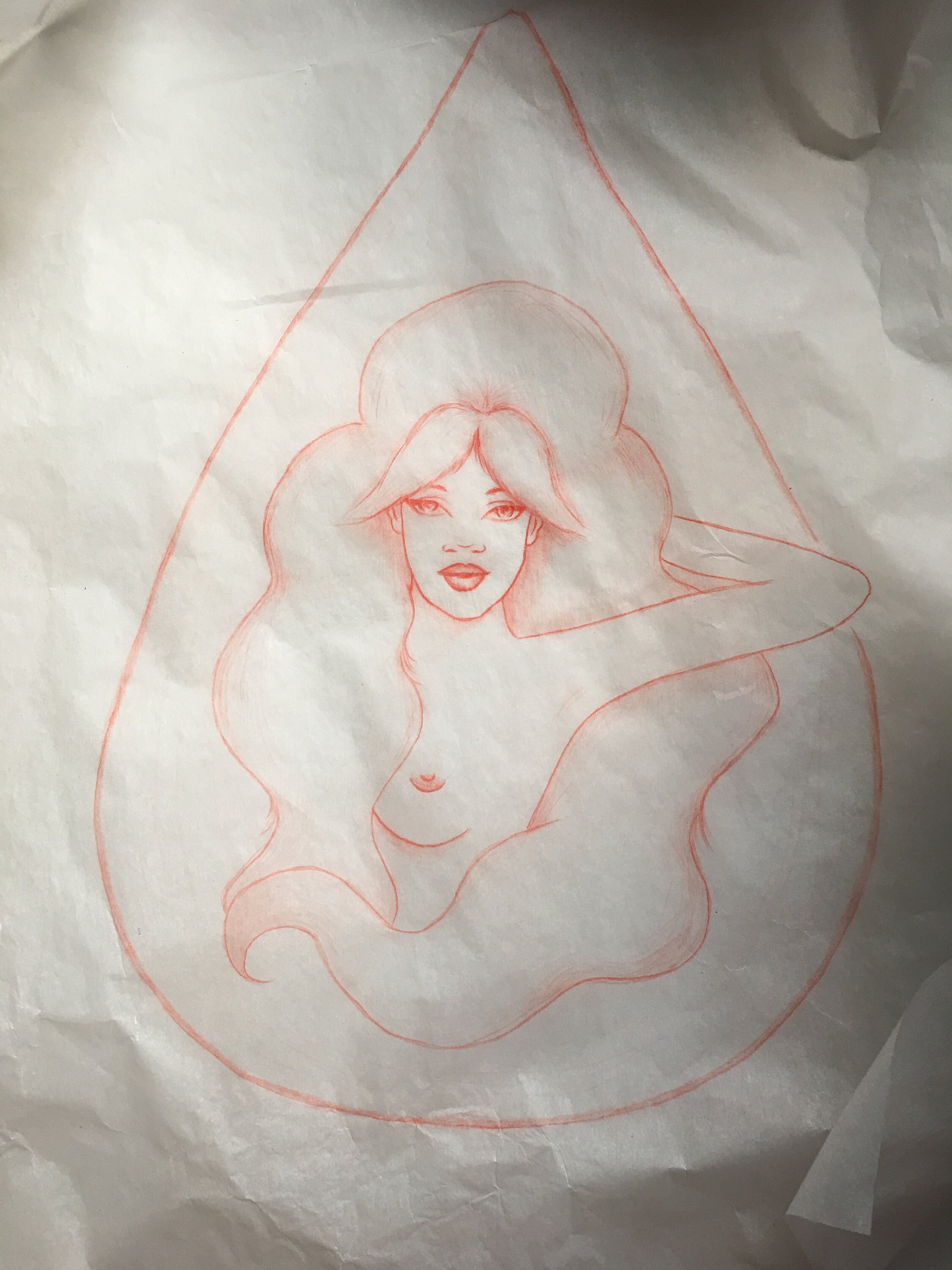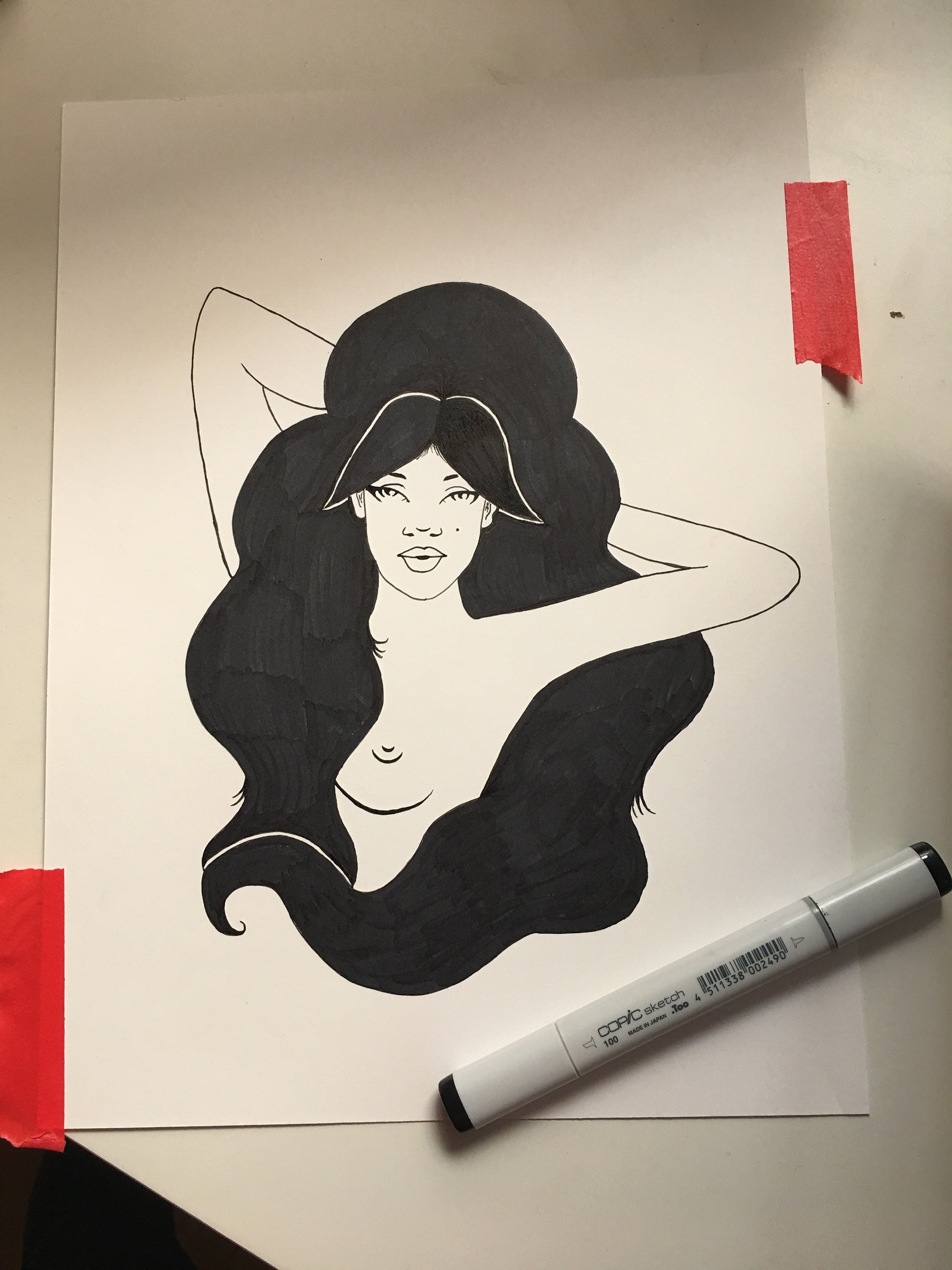 At this point I'm happy with her and I send her off to my homie over at the pin company, Michael. He is so patient with me on all my many changes and options that I like to see. Not to mention right before the design was finalized with him, the hurricane in Florida happened. That's where his company is based out of so we lost contact for over a week. I was happy to find out they were all okay and we could continue on with the pins! There were a total of 9 adjustments/options he put together for me until I was ready. These two graphics are the first one Michael sent me and the final design.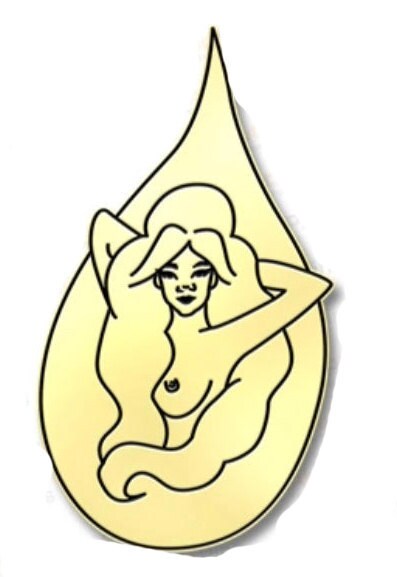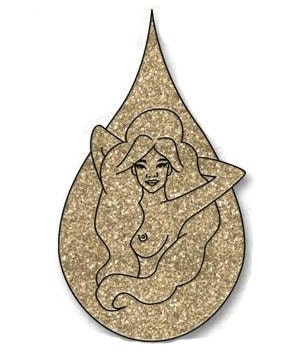 Ain't she a beaut?? And I plan to do another piece with this design. There is already a print version of her available in the shop I can't wait to show you all what's in store next for lonely teardrop.